Free Tips - Entries - Results - Calendar - Live Audio - Jockey Championship - Racecourse - Things To See -

Home

A Beginner's Guide to Visiting Happy Valley Racecourse
Every horse racing enthusiast loves being able to tick a new course off their bucket list and Happy Valley really is a must-visit for any sports fan. This top-class venue hosts regular meetings throughout the year, offering plenty of opportunities to enjoy the unbeatable atmosphere and iconic backdrop that go hand-in-hand here.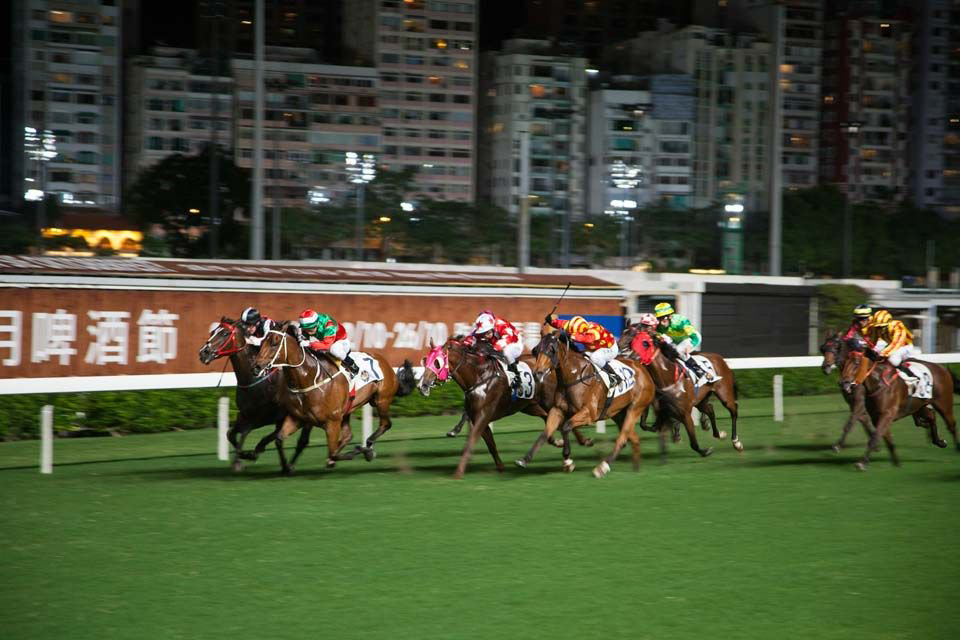 Happy Valley Racecourse
Located on Hong Kong Island in the Wan Chai District, it is just one of two racecourses located within the country and with a capacity of 55,000, it regularly attracts thousands of spectators from all over the world. The track is owned by the Hong Kong Jockey Club and has been in operation since 1845. It offers much more than just racing, with live music and themed evenings staged on a regular basis as well as an authentic dining experience. Evening racing is particularly enjoyable, with many skyscrapers surrounding the course helping illuminate the track and thus creating a postcard-worthy backdrop. The stunning skyline helps make the track a completely unique experience for those who are lucky enough to attend.
Visiting and Booking Tickets
Race meetings rarely sell-out so buying tickets on the day is possible but it is strongly advised to purchase them in advance. Visitors must be 18 years or above and a valid passport will be required in order to gain entry. Admission price to the track varies depending on the time of year but it is very reasonable and ranges from $5 through to $20. The basic pass will grant access to the grandstand, betting hall and public restaurants. There is also the option to buy a tourist badge which will grant permission to wander around trackside as well as stand in the exclusive members' area and these are available for purchase up to ten days before the meeting. The clientele is likely to be a healthy mix of locals who attend on a weekly basis and tourists from the USA, UK and Australia.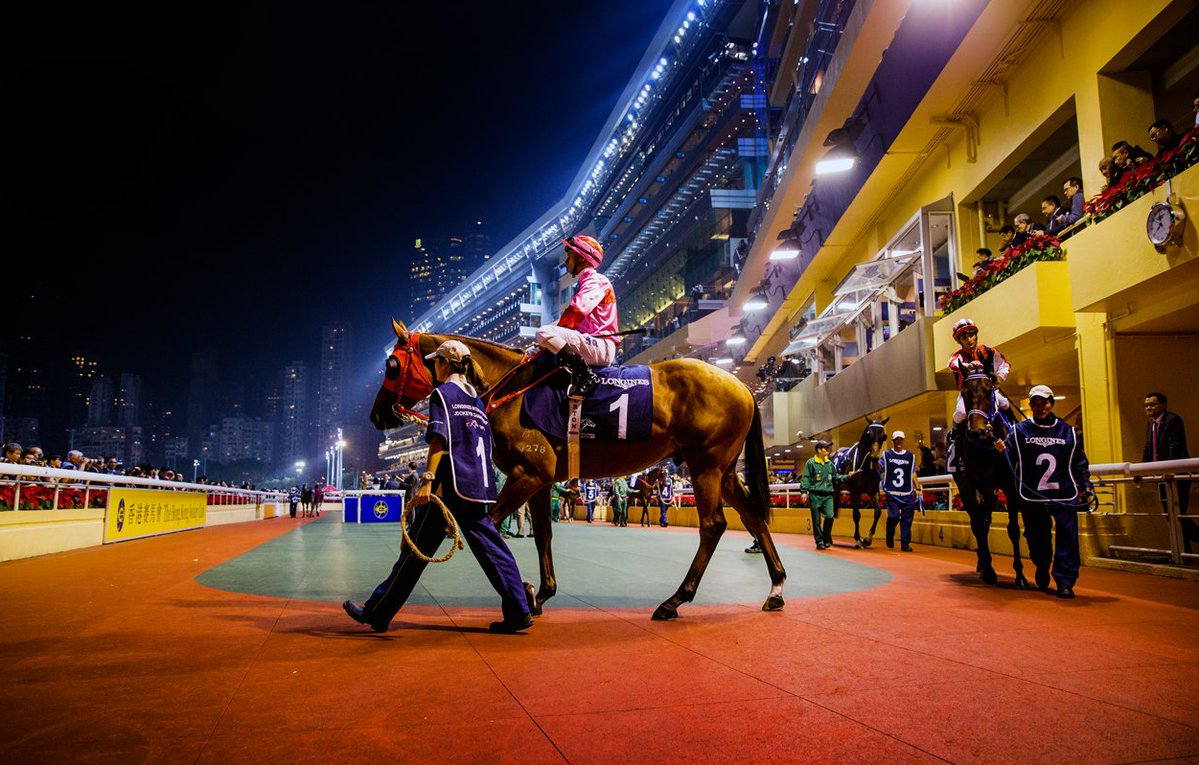 Betting at Happy Valley
The betting hall is the place to visit ahead of each race and is able to seat 2,000 patrons at any one time. Minimum wagers are $10 for each of the contests and it's quick and easy to make a selection. There is free wi-fi available both in the betting hall and on course to allow visitors to check the latest results and enabling them to keep up to date with any last minute jockey changes or withdrawals. Pens can sometimes be in short supply so it is advised that visitors bring their own. Huge prizes are also available on the tote with life-changing betting pools regularly up for grabs. Racing in Hong Kong does tend to attract a number of top horses, jockeys and trainers, with Happy Valley regularly staging valuable contests which entice household names to the track. Jockeys such as Ryan Moore and Christophe Lemaire ride here on a regular basis. Sha Tin, the second of the country's courses also hosts a number of notable races, including December's Longines Hong Kong Mile, which saw Aidan O'Brien's Lancaster Bomber finish fifth in 2017. Following that performance, Betway's racing odds are at 16/1 for the four-year-old to win the 2018 Dubai World Cup, which takes place at the end of March.
Food and Drink
Visiting Happy Valley is about much more than having a bet and there are a number of places to eat and drink once you've gained entry. There are an array of fast-food options for those who wish to grab a bite whilst trackside with McDonalds one of the many household names in situ. Seats are regularly available in the Moon Koon restaurant which overlooks the racetrack so if you fancy splashing out on a sophisticated meal and a glass of wine, you are unlikely to miss any of the races by doing so. There are a number of HD screens providing diners with the latest results and odds throughout. It is open two hours before the racing gets underway so there's just enough time to fill up before the action on the turf unfolds. Both alcoholic and non-alcoholic beverages are available at the track for reasonable prices. The trackside beer garden commands a $12 entry fee but entrants will receive two glasses of beer and a hot dog which is straight off the barbecue.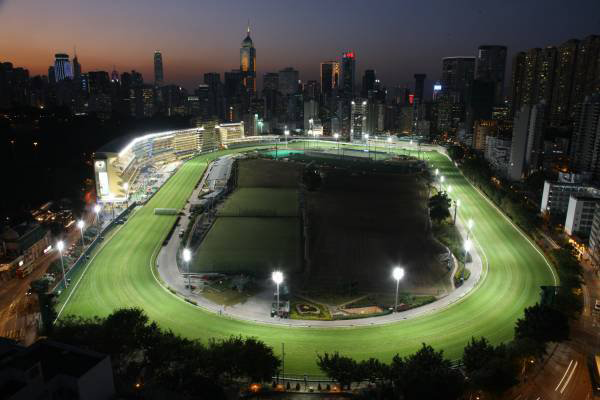 Wednesday Nights
Meetings are most commonly held at the track on a Wednesday night and are always extremely lively. Expect a bustling atmopshere but the course is more than big enough to cater for the demand. Parties who book in advance can receive a free shot upon entry and discounted drinks throughout the evening. Live music regularly follows the conclusion of the racing and there are themed evenings with one recent example being 'Wines of the World'. It's a brilliantly immersive atmosphere and if you don't mind a lively and fun mood emanating around the course, Wednesday evenings are ideal.
Visiting Hong Kong's Happy Valley racecourse is an absolute must for racing aficionados as well as those simply looking to let loose on Wednesday evening. It offers a number of top-class contests throughout the season maintaining a high quality of racing at all times and the incomparable experience keeps tourists returning to the track time and time again.